RAP – Bowling
April 3, 2014 @ 3:30 pm

-

5:30 pm

Parent discretion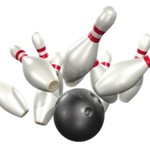 Calling all bowlers!!!  Turkeys and gutter balls are welcome as our group heads to a local bowling lane to share laughter and have a lot of fun.  Parents, please communicate your student's shoe size, so that we can select the appropriate bowling shoes for them.
The Center's Relationship Activity Program (RAP) emphasizes episodic memory work and offers opportunities to practice the relationship building skills that are crucial in our student's success.  This program is a good match for middle school/early high school age students who have difficulty with making friends, are isolated from peers/adults, or who have had poor outcome from other social skills training.
To sign-up for RAP or if you have any questions, please contact Gloria Chavez.