Staff Appreciation Luncheon
December 18, 2014 @ 11:00 am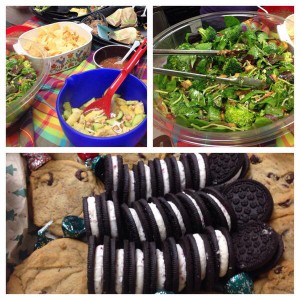 For the last four years the CLU PTO has organized a holiday luncheon for the CLU staff (i.e., teachers, paraprofessionals, and professional service providers).  It's a small thank you to show our appreciation for all their hard work.
This year we plan to host the luncheon on the last full day prior to the school's winter break, Thursday, December. 18th. The CLU PTO will provide the main course, and we are asking parents to help augment the luncheon with sides, salads, desserts, beverages, and set-up items.  We are coordinating contributions via the "Perfect Potluck" website and would welcome families signing-up by Monday, December 15th:
Enter login information (coordinator last name = baxter; password = cflu)
Enter your personal information under a contribution heading that interests you
Thanks in advance for helping to acknowledge the staff for all their amazing care for our students!